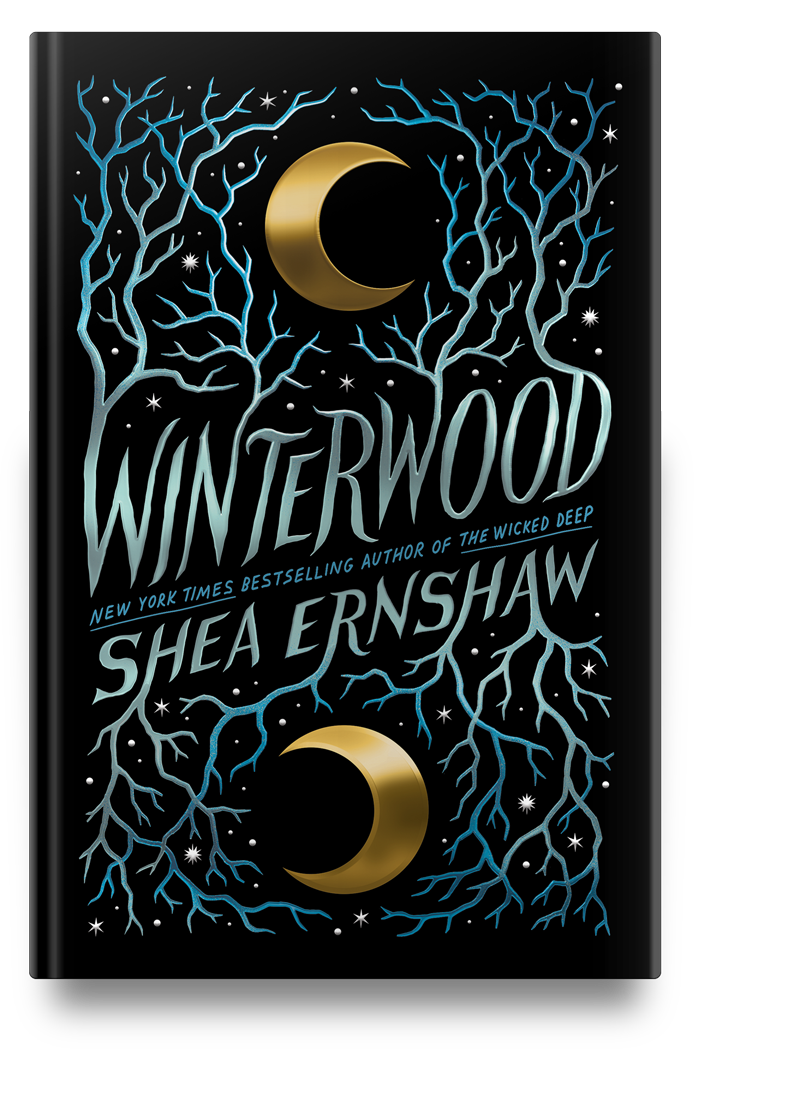 Genre – Young Adult
Release Date – November 5, 2019
Be careful of the dark, dark wood.
Especially the woods surrounding the town of Fir Haven. Some say these woods are magical. Haunted, even.
Rumored to be a witch, only Nora Walker knows the truth. And when she discovers a boy inside the Wicker Woods—a boy named Oliver Huntsman who vanished from the Jackjaw Camp for Wayward Boys weeks earlier—she knows something strange has happened even she can't explain. The boy should be dead, but he has no memory of the time he's been missing. Now, Nora can feel an uneasy shift in the woods since his return. Because Oliver has secrets of his own—secrets he'll do anything to keep buried, because the truth is, he wasn't the only one who went missing on that fateful night all those weeks ago.
"

A delectably immersive, eerie experience.

"
Kirkus
"A spellbinding tale of witchery, deadly secrets, and woods that hold grudges. Winterwood is immersive, atmospheric, and bewitching.
– Stephanie Garber,  #1 New York Times & international bestselling author of the Caraval series.
"Winterwood casts a deliciously dark spell with a rich lineage of witches, secretive boys, and a sinister forest that will pull in any reader and never let them go."
– Megan Shepherd, New York Times bestselling author of Grim Lovelies  
"The beauty and mystery of the natural world infuse every moment in this lush, spellbinding story that weaves romance with witchcraft—a seductive, lyrical tale of lost boys, old legends and haunted woods."
– Lexa Hillyer, author of Spindle Fire
"Lyrical, magical and mysterious, Winterwood left me intoxicated, dancing beneath an endless moon."
– Dawn Kurtagich, author of Teeth in the Mist
B&N Teen Blog "Most Anticipated Fantasy YA of 2019."
B&N Teen Blog "Most Anticipated Sophomore Novel of 2019."
Available in the following territories: U.S., Canada, Spain.